ALUS Lambton
Alternative Land Use Services (ALUS) has a simple, yet revolutionary goal…create a healthy landscape that sustains agriculture, wildlife and natural spaces for all Canadians.
ALUS is a community-developed, farmer-delivered program that provides support to farmers and ranchers to enhance and maintain nature's benefits.
ALUS puts local communities at the centre of conservation policy.
ALUS engages farmers and ranchers as environmental partners on the working landscape.
ALUS creates benefits from nature for everyone, such as: clean water, clean air, erosion and flood control, as well as habitat for pollinators, fish and wildlife.
ALUS Principles
Community-developed – Developed by local communities to be flexible and respect local agricultural and environmental priorities.
Farmer-delivered – Farmers and ranchers are in the best position to deliver nature's benefits on their land.
Targeted – Select marginal or ecologically sensitive parcels of land are managed in a different manner to produce nature's benefits.
Market Driven – Benefits from nature produced by project activities have economic value.
Voluntary – Farmers and ranchers choose to participate and have flexible agreements that suit their operation.
Integrated – Delivery will complement existing conservation programs including federal and provincial government policy frameworks.
Accountable – Projects are independently monitored and audited.
Science-based – Social, economic and environmental sciences guide program development and implementation.
Contact ALUS Lambton today for more information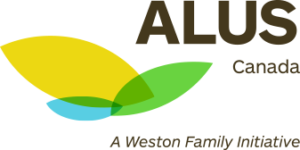 SUSTAINING AGRICULTURE, WILDLIFE AND NATURAL SPACES FOR ALL CANADIANS – ONE ACRE AT A TIME